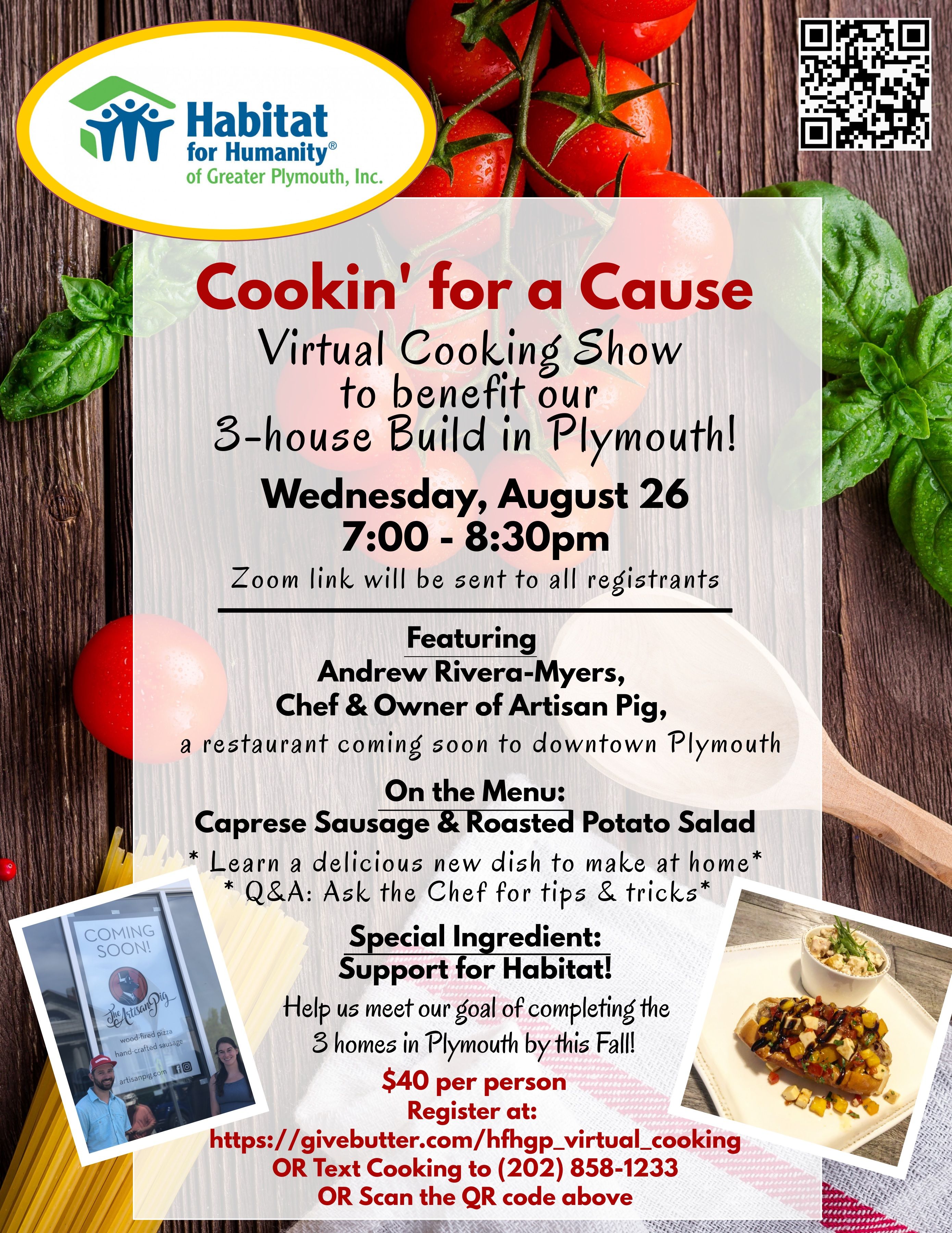 Cookin' for a Cause
  Wednesday, August 26,  7:00 pm - 8:30 pm
Come to the Virtual Cooking Show to benefit our 3-house build in Plymouth featuring Andrew Rivera-Myers, chef and owner of Artisan Pig (coming soon to downtown Plymouth). Chef Rivera-Myers will prepare Caprese Sausage and Roasted Potato Salad before your very eyes (via Zoom) and will offer culinary tips and answer your questions.
Registration: $40    Register here or text Cooking to (202) 858-1233.
Can't make the Zoom class but want to support the Plymouth build? Click on the registration link above to donate!