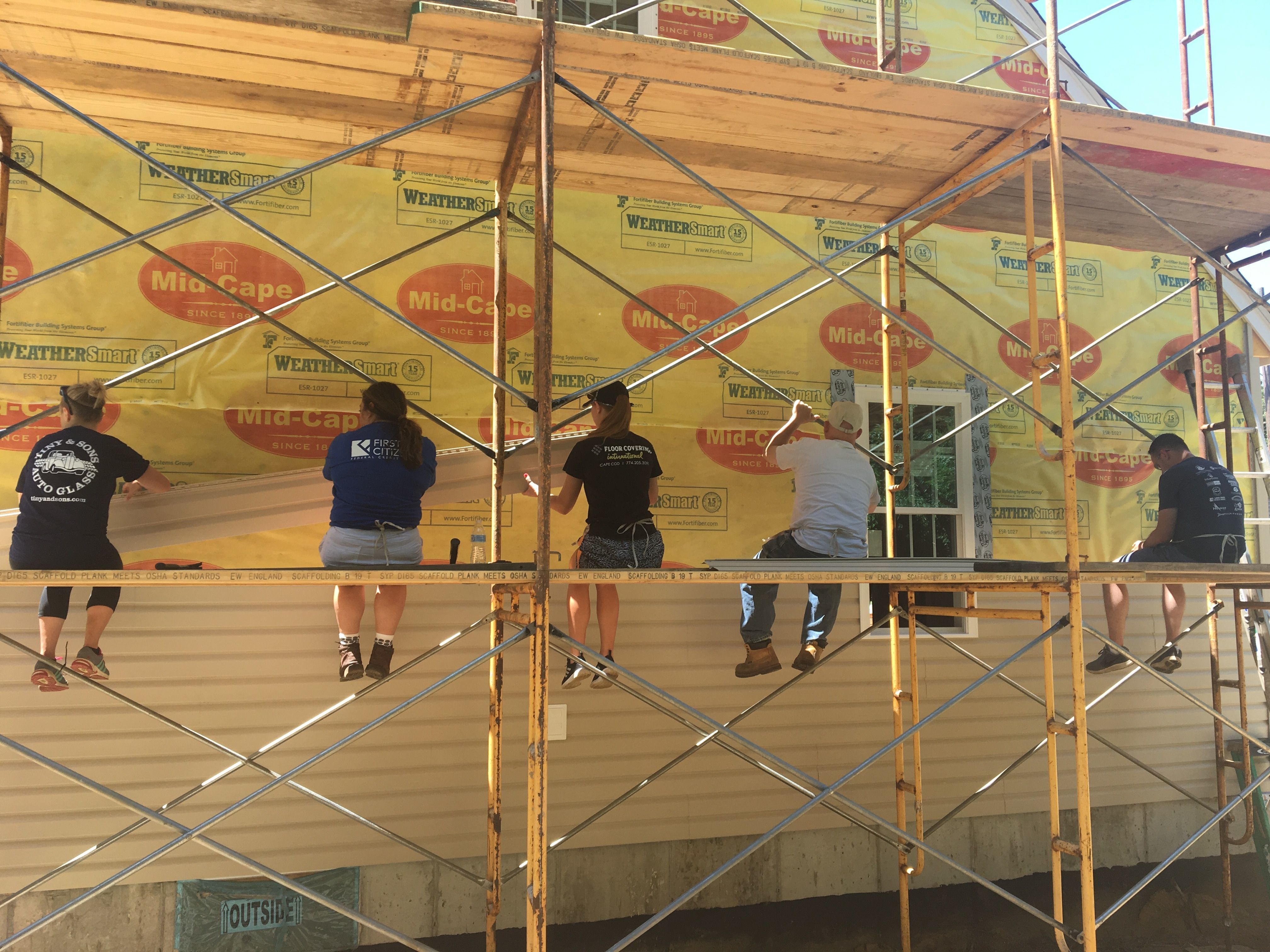 Volunteers Are Our Lifeblood
Habitat volunteers amaze us and inspire us.  Some join us on a construction site for a weekend or two, while others come back time after time, bringing their ever-growing skills to each new build.  Still others give their time behind the scenes, sharing their professional expertise or passion for helping others on one of our many Committees.  And, our work crews are always grateful to our Lunch Bunch, those who provide lunch on Saturdays (either occasionally or more regularly) to keep the energy of our volunteers going throughout the day. 
Here are just a few of the rewards of volunteering with Habitat:
Enjoy the personal satisfaction of helping a family build a brighter future
Meet new people -- our volunteers come from a variety of backgrounds but they all share a desire to give back
Gain new skills that you can use in your own home
Build alongside the future homeowners who are eager to start a new chapter 
We are grateful to each and every volunteer for any amount of time they can offer. We love to have new faces join our volunteer team and welcome you to give it a try or ask questions. Every action truly does help build a family's future.  Learn more here or sign up today. 
Many of our volunteers sign up individually but we also offer group volunteer opportunities for businesses or community/civic groups who want to lend a hand and create a team building experience.  Read more about the group opportunities here.  
We can also work with students and others in need of satisfying community service hours. 
---
Many thanks to our lead partners!