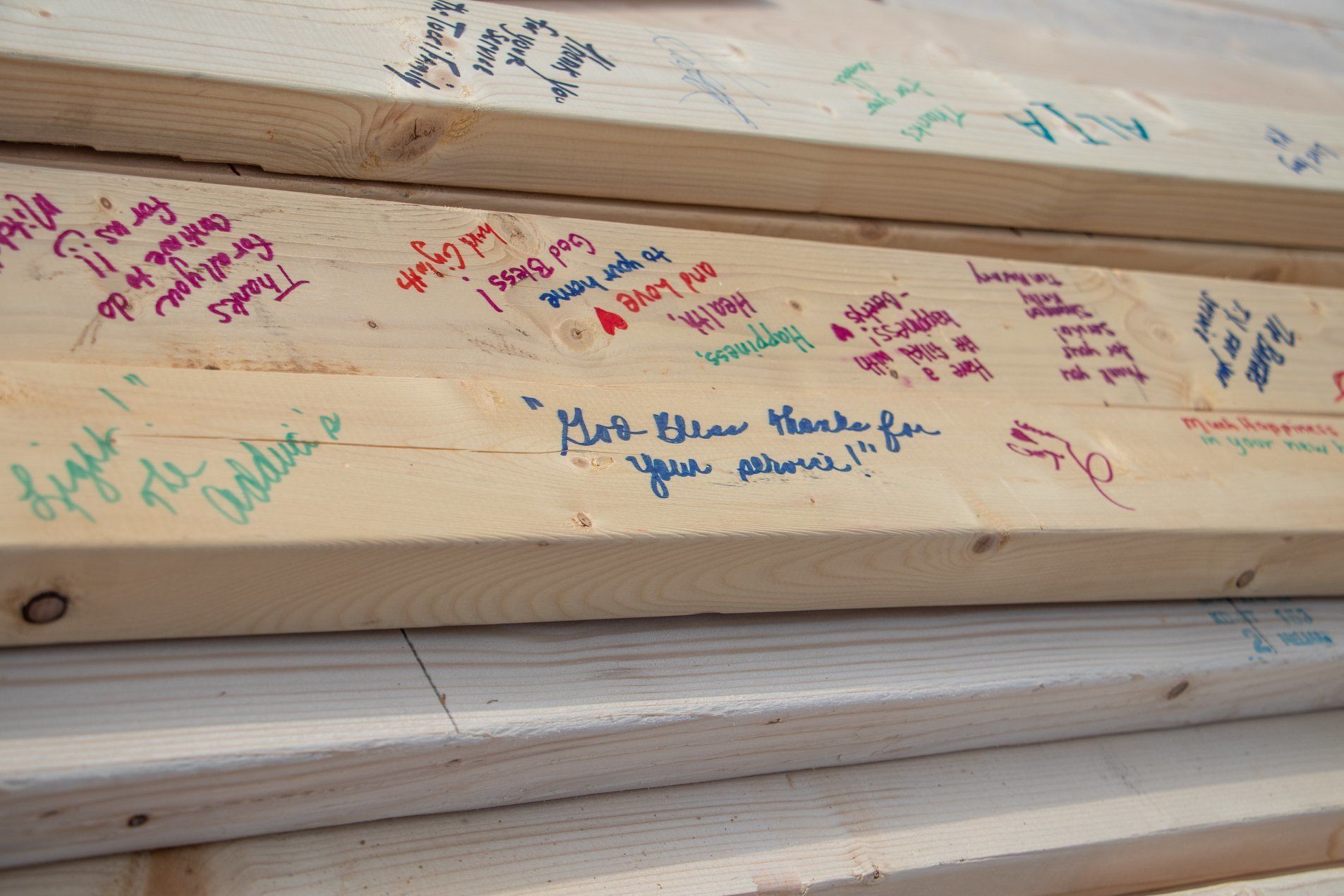 Community Collaborations
Habitat builds homes, communities and hope -- that phrase is one we say often, and we take it very much to heart.  In order to achieve that goal, we embrace the opportunity to engage and collaborate with community partners, including other housing agencies, human service providers, fellow non-profits, faith institutions, networking groups, civic clubs and more.  We believe that by working together, more people will get the assistance and support they need to live a better life.
We are eager and happy to introduce ourselves (virtually or in-person) to new groups, attend meetings to provide information on our programs and services, and share some success stories of our homeowners.  
We may also be able to provide hands-on assistance to fellow organizations through our Brush With Kindness program, with our construction volunteers tackling short-term projects.
To discuss introductory/information-sharing opportunities, please contact Amy at amy@hfhplymouth.org or 508-866.4188.  To explore a Brush With Kindness project for an organization you're involved with, please contact Lynn at info@hfhplymouth.org or 508-866-4188.
---
Many thanks to our lead partners!