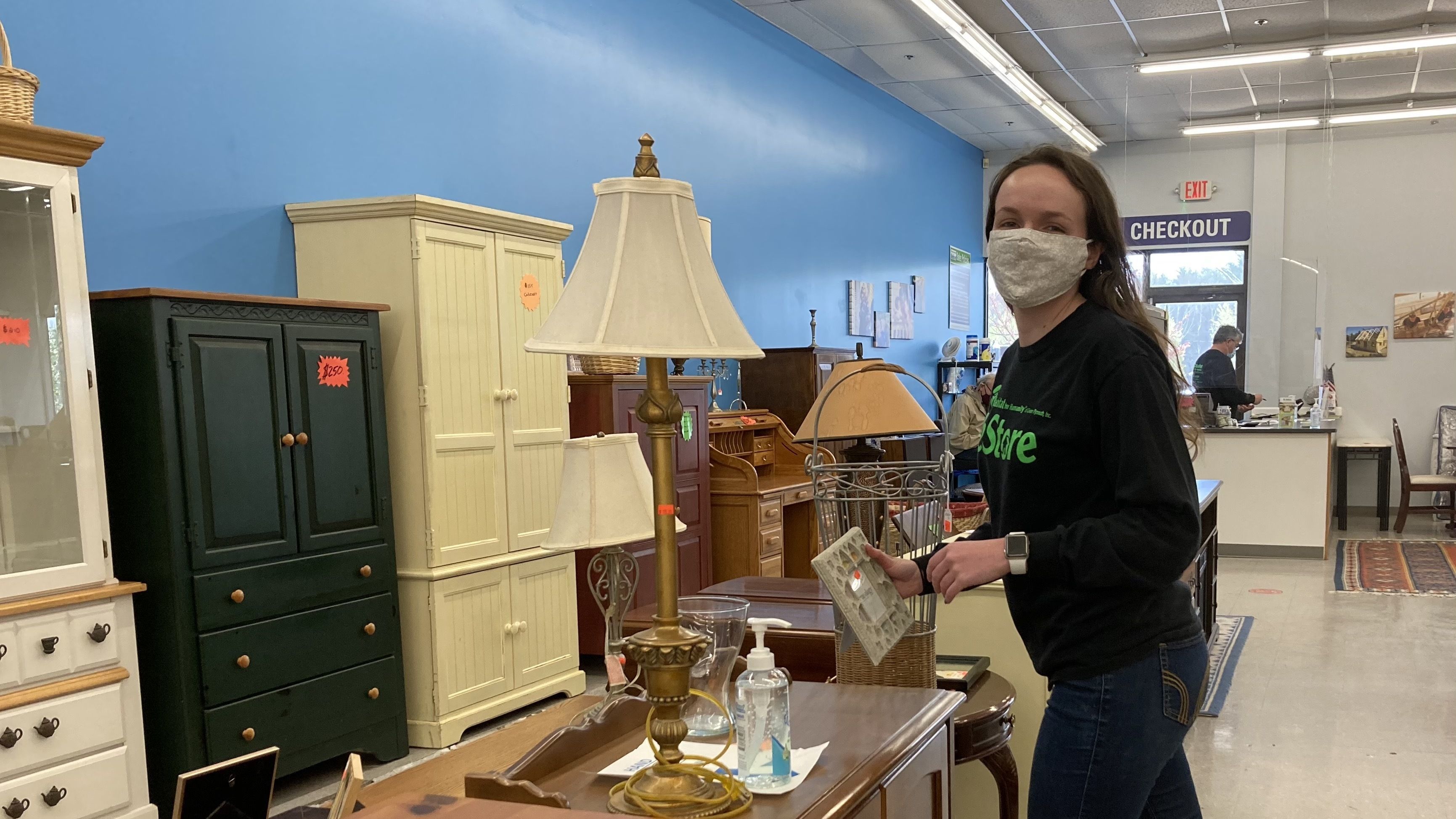 The Habitat ReStore makes getting involved as easy as possible. No matter your experience level, whether you have one day each week or a few hours a month to devote, represent a group or just yourself -- you are welcome at the ReStore.
Individuals – Volunteer staff positions are flexible so that they work with your busy schedule. You can even design your own position that highlights your unique skills and interests!
Groups – Work days can be arranged for your group that are both fun and tackle a 'special project' of the ReStore at the same time!
Corporate -Your company can register by group or ReStore opportunities can be shared with individual employees as an option for your company's community service program. ReStore participates in corporate match and giving programs, if available, allowing your company to support causes important to your employees.
School Service – With Saturday and after school hours available, the ReStore is an excellent place for students to complete community service requirements.
On-Call Pickup Needed – Volunteers are needed who could be on-call for pick-ups of donations on Tuesdays, Thursdays or Saturdays. You can select the day(s) that work best for you. 
Here are just a few of the Volunteer benefits:
Help the environment and community
Contribute to the mission of Habitat
First pick of new items
Meet new and interesting people
Plus much more!
Sign Up for our ReStore Volunteer Team
Please complete the Volunteer Form below and our Volunteer Coordinator for the ReStore will contact you.
---
Many thanks to our lead partners!