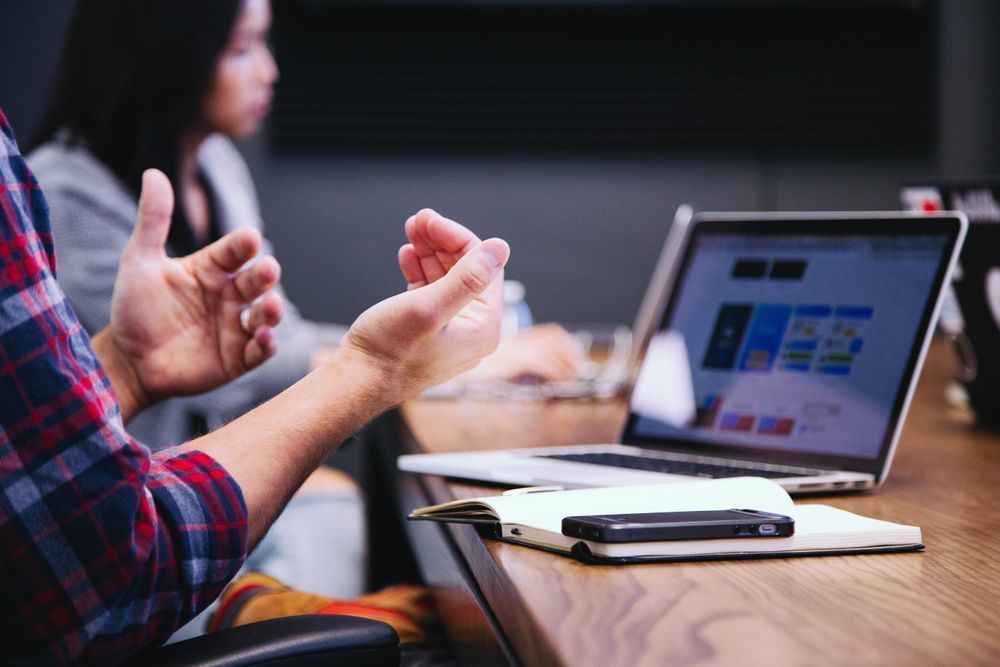 There are so many ways to contribute to our mission. If swinging hammers and working on construction aren't your speed, we have plenty of non-construction volunteer opportunities to consider and we'd love to have you on our team! 
Committee Opportunities
Joining a Habitat Committee is a great way to help us achieve our goals. By sharing your professional expertise or passion for a certain area, you will provide valuable support to HFHGP. Most important, you will play a vital role in building strength, stability and self-reliance for families in need. 
FAMILY SELECTION:  Reviews income guidelines; conducts information sessions in the communities for potential applicants; reviews applications, schedules home visits, prepares summaries for each family (HFHGP Board of Directors makes final selection decision by blind vote). Meets weekly when selecting a family.
FAMILY SUPPORT:  The Family Support Committee needs experienced homeowners who are able to give on-going support to a family selected for a Habitat Home.  This committee helps form policy regarding partner families and helps our families understand their responsibility to Habitat.  A Family Support partner is present at the build during the building process and ensures that adult family members meet sweat equity requirements. Important: As our families all live in one of our service-area towns, we ask that Family Support volunteers be readily available for in-person contacts with their assigned partner family.
FINANCE: Prepares all financial reports and filings; oversees accounting; ensures financial integrity.  Some relevant background desired.
FUNDRAISING:  Brainstorms new one-time events, as well as annual, larger-scale fundraisers including our annual Hearts & Hammers Gala, golf tournaments, etc.  We always welcome new members with creative ideas and energy for expanding fund development and public awareness for the affiliate; and we encourage volunteers with experience to organize and lead fundraising events throughout Plymouth County. Meets when necessary.
PUBLIC RELATIONS:  Meets when necessary, with primary communication done via email. Members of this committee plan and write news releases and stakeholder profiles; assist with coordinating media appearances; organize community and influencer outreach; help spread awareness on social media; take photographs at events and build sites; and write articles for our Habitat Happenings newsletter. Must have access to email.  
SITE SELECTION: Meets once monthly. This Committee needs new members to help devise and implement creative methods for land acquisition and viability/suitability assessment for land within our six towns. Lawyers, engineers/surveyors, realtors, developers (particularly 40B) and others with real estate-related background are especially welcome, as is anyone who is willing to think outside the box to pursue land acquisition.  Please note that some of this committee's tasks require "workday" activity:  reaching out / networking (attending meetings that expose opportunities for acquiring land or other resources); meeting with town officials and with the Dept. of Housing and Community Development to expedite the processing of agreements, deeds and permits for construction, etc..
CONSTRUCTION: - Plans and manages every phase of home construction projects from house design and lot clearing to punch list completion and warranty work. During new home construction, this Committee meets weekly. Construction engineers, contractors, and those with the experience in the building trades are needed on this Committee. 
BRUSH WITH KINDNESS: Plans and organizes schedules and volunteers for short-term Brush With Kindness home projects, handicap ramps, and community partner projects. Work is done during the week when possible.
Landscaping
Do you have a green thumb?  Help put the finishing touches on a new home build by pitching in on the landscaping needs: foundation plantings, flower beds, mulching and more.  When we are nearing the completion of a new home, the landscaping work is timed with seasonal growing conditions in New England.  Join the crew solo, or recruit your garden club to jump in too!
Lunch Bunch
Our construction crews work a full day and they need a hearty lunch to keep their energy up!  Construction is typically done exclusively on Saturdays and we seek volunteers (groups or individuals) to provide lunch on a rotating basis. Either hot or cold lunch options are welcome.  Volunteers are responsible for delivering the lunch to the construction site on the selected date.  For more information, contact Lynn at 508-866-4188. 
---
Many thanks to our lead partners!