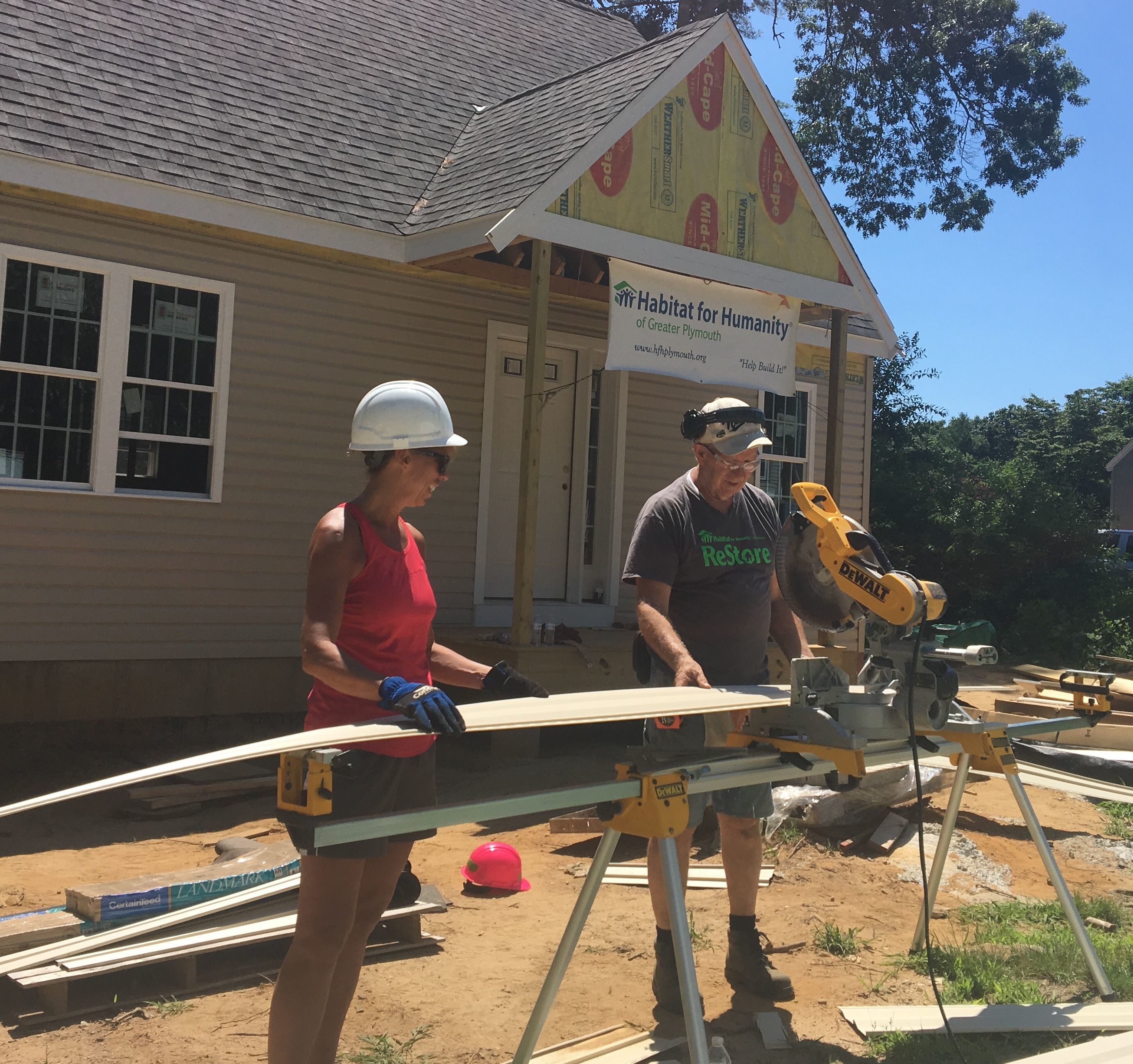 Build Homes
Habitat is most well-known for our signature program of building affordable homes, from start to finish, for low- to moderate-income families in need of adequate shelter.  We have built 14 new homes to date; each one has been a single family, with three bedrooms. Our construction process covers all the bases:
Land search, surveying, legal work and acquisition, often involving municipal partners
Engineering
Permitting 
Site prep 
Construction - all phases, using volunteer labor with skilled trade supervision
Landscaping
Inspections
Facilitating the mortgage agreement & real estate closing 
"You have given me the peace of mind for my son's safety, something I have longed for. I can't thank you all enough." ~ Allison, homeowner, Plymouth
Long Term Outcomes
We take great joy in dedicating each home we build, and seeing the families get settled into their new lives. But our impact extends long past the turning over of the keys. Affordable homeownership builds stability, strength and self-reliance for the families with whom we partner.
Children who live in stable, secure housing often perform better in school, develop fewer behavioral problems, experience fewer illnesses, and are more likely to graduate from high school and college. Parents experience less stress, have fewer adverse health issues, improve their economic mobility potential, and have better employment stability. They can provide opportunities to support their children's growth that otherwise would have been out of reach. Families who own their own homes also tend to spend more time and money to improve their neighborhoods and take a more active role in the community.  
Habitat homeownership is transformative, and the positive impacts are felt for generations.  Our goal is to help as many families as possible start down a new path to a better future. 

---
Many thanks to our lead partners!