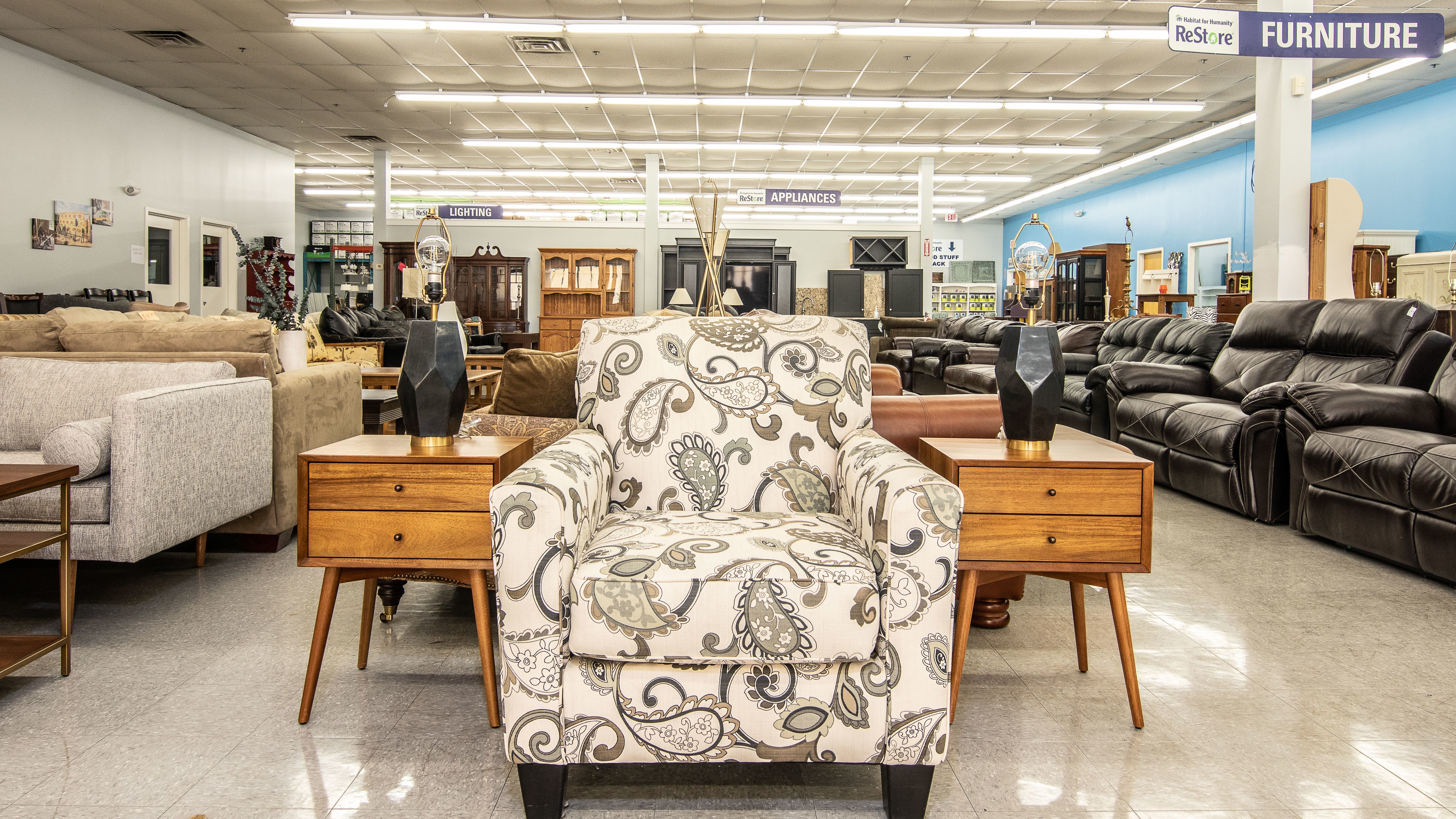 Shop the Store that Builds Homes!
With our constantly changing inventory, prices well below retail, and one-of-a-kind items, you're sure to find something here you just can't live without. Whether you're looking for a new piece of furniture to spruce up your living space, a great piece to start your DIY project, lighting to brighten up your home, a replacement appliance or building materials to suit your needs, check out what's waiting for you at the Habitat ReStore in Carver. Be sure to stop by often ... if you miss a day, you just might miss a deal! 
Find Deals on: 
Furniture
Appliances
Lighting
Cabinets & Vanities
Doors & Windows
Rugs & Flooring
Building Supplies, Paint & More! 
100% of the ReStore's profits benefit Habitat for Humanity of Greater Plymouth, providing a valuable source of cash flow.  Your purchase of donated new or gently-used products here helps us build affordable homes right in our region, and keeps perfectly good items from ending up in the landfill. It's a good deal for you, Habitat of Greater Plymouth, and the environment! 
---
Many thanks to our lead partners!