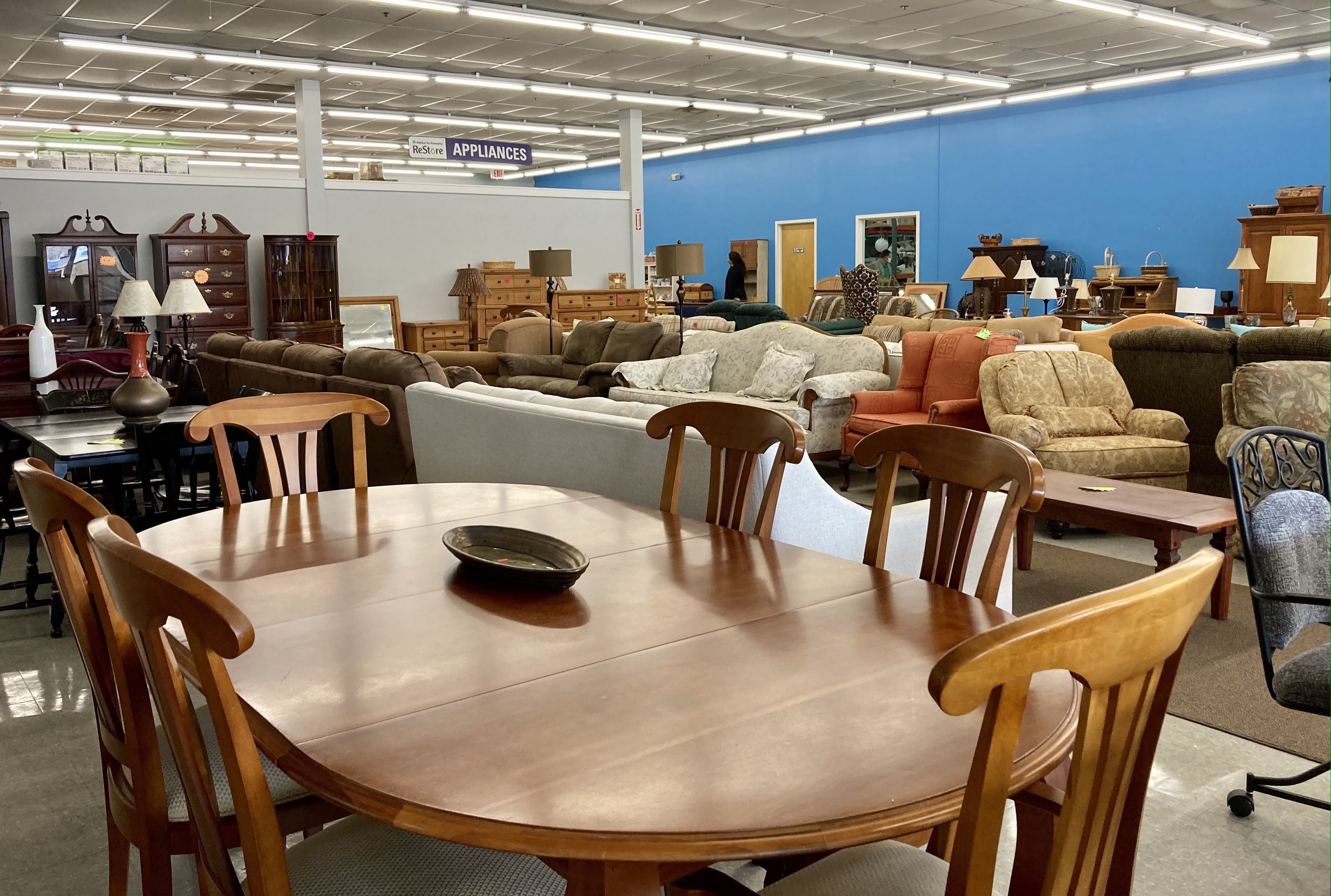 A Second Life for Household Items
Your Habitat ReStore is dedicated to being the donation center of choice for many of the new and gently used products deserving a second useful life rather than contributing to the local landfill.
The Habitat ReStore in Carver provides direct support for local Habitat for Humanity of Greater Plymouth, with all proceeds benefiting HFHGP in their work to reduce substandard housing in our area.
By donating new or gently-used furniture, household goods, appliances and building supplies to our store, you keep materials out of landfills and give them a second life. Sales of these items help HFHGP partner with local families to build, rehabilitate and repair homes right here in our region. 
Acceptable Donation Items
We gratefully accept good quality, clean, re-saleable household items including: 
Furniture
Appliances
Cabinets
Lighting
Doors & Windows
Flooring & Rugs
Vanities
Hardware
Homes Goods
Building Supplies
We also offer free pick-ups for larger items!  We can not accept items with rips, stains, tears, smoking/pet odors or pet damage. 
All donations are subject to acceptance based on the judgement of the ReStore Manager or on-site Donation Ambassador. Please call us prior to dropping your donation at the ReStore to ensure that we can accept your offer. An e-mail to restoredonations@verizon.net with contact information and donation description and photos will expedite our response for possible pick-up. All donations to be picked up must be easily accessible to the Donation Ambassador(s). We reserve the right to accept the offered donation in whole or in part and we may selectively accept an assorted offer, leaving that which is not considered usable in the offered condition or does not fit the store's sales criteria.  
To submit donation details, please complete and submit a ReStore Contact Form, or email pictures and your contact info to restoredonations@verizon.net
Items We Do Not Accept
[Get bulleted list from Gary]
---
Many thanks to our lead partners!