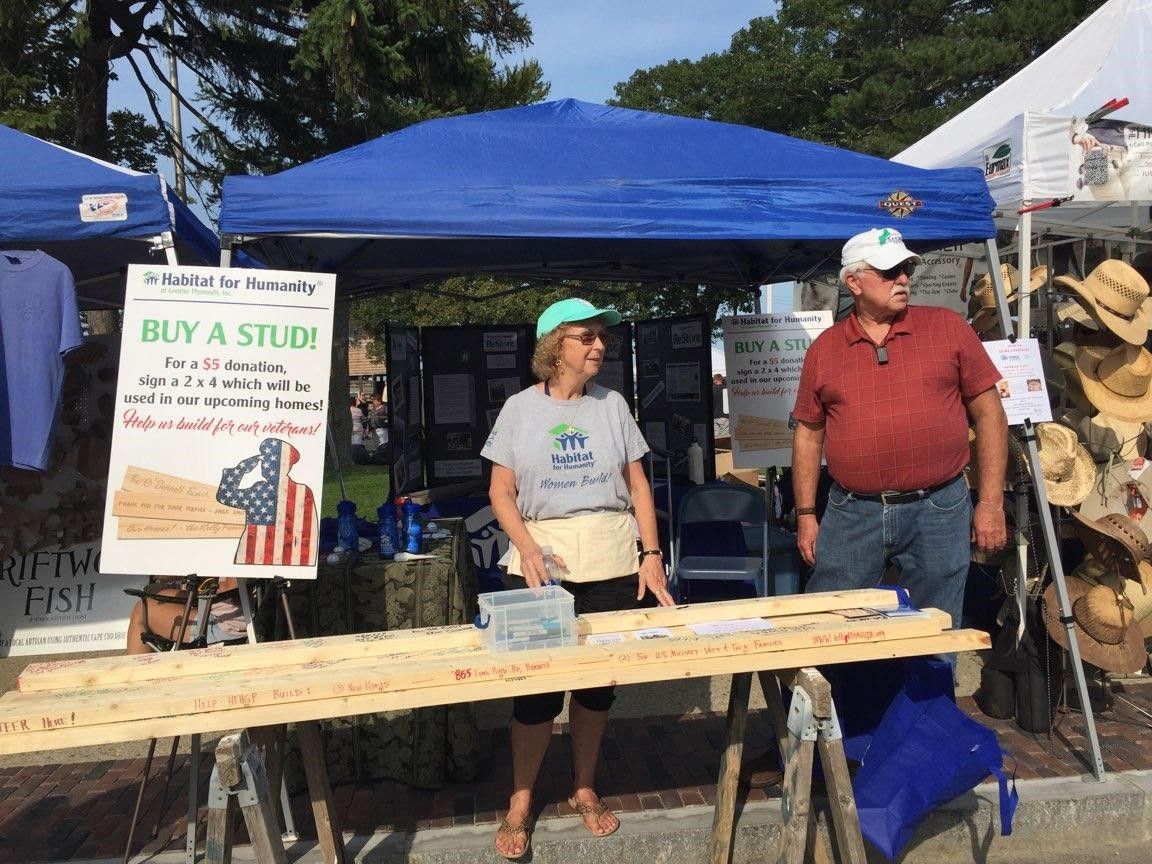 Habitat for Humanity of Greater Plymouth sold studs at the Plymouth Waterfront Festival. on August 25.  Despite the heat there was a great turnout and we sold more than $1000 worth of studs that will be used to frame affordable homes in Plymouth and Kingston.  Right now Habitat is preparing the sites for construction.  We expect to start building the houses in the fall of this year. 
Habitat will be constructing three affordable homes in Plymouth and one in Kingston.  All four will be affordable.  Two of the affordable homes in Plymouth will have a veteran preference.
Thanks to everyone who bought a stud.