VOLUNTEER SPOTLIGHTS
---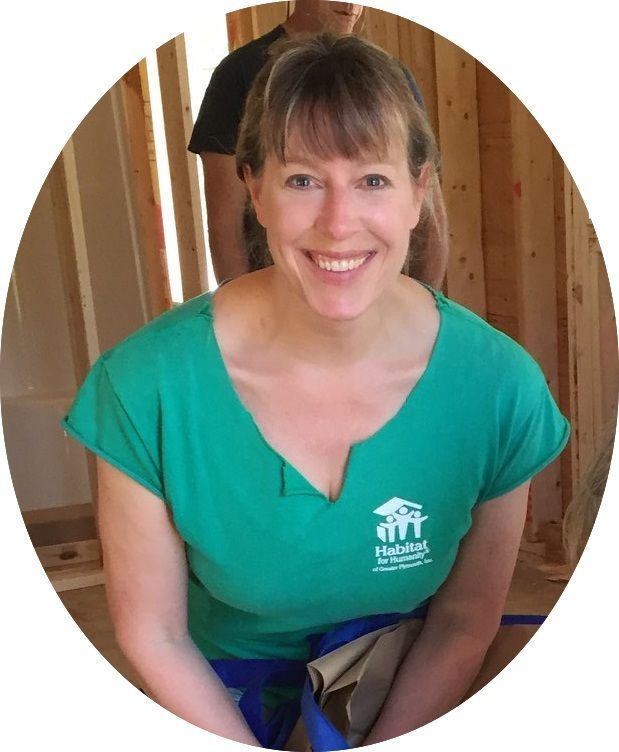 Name: Karen Kelley
Hometown: Plymouth, MA
Volunteer Role: Materials Donation Coordinator, Build Team Member
Karen Kelley is a longtime volunteer for Habitat for Humanity of Greater Plymouth. As Material Donations Coordinator, she has negotiated vendor discounts and donations of building materials and supplies, and facilitated the acquisition of products and materials from national suppliers and corporate sponsors. 
Why did you first get involved with Habitat for Humanity of Greater Plymouth nearly 20 years ago?
There were a few reasons I started. One, I was new to the area and wanted to get to know people in my community; people who volunteer their time and effort have a strong moral compass. Second, I was a single homeowner and was interested in learning how to tackle home projects as well as tap into trusted contractors. Once I learned those skills, I wanted to share them with others. I enjoy teaching volunteers—including Habitat homeowners who volunteer on build day. A home does not come without work; it is continuous. Knowing how to fix things yourself can be a huge cost savings. 
How did you come to serve as materials donation coordinator?
After I did my first home build, my quest for knowledge landed me on the Construction Committee; I wanted to develop an understanding of the home-building process. Most committee members had experience in the construction industry, and I felt like I had nothing to offer. But I did know how to shop! So, I offered to source material donations and the new position was born. In addition to working with Habitat International to coordinate materials, I do outreach to local and national companies for donations. I leverage the knowledge I gained about the build process to talk to salespeople.
What is the most challenging aspect of the role?
Getting past "No." There are a lot of rejections when you're asking for free donations, but the process has helped me get better at negotiating. Another challenge is recruiting people. A lot of people like to help, but don't volunteer until you ask. 
What do you most enjoy?
Scoring a win that I had to earn, as well as working with volunteers and teaching them new skills.
You have volunteered at about 10 home builds. What keeps you coming back?
Hands-down, the camaraderie. I look forward to going to the build site on Saturdays. For me it is such a social environment. Habitat has allowed me to build skill sets that I would never have had the opportunity to gain; not just the building skills but how to be a team player and a team leader, how to negotiate—there are so many things I have been able to learn by taking a chance.
What are three words you would use to describe Habitat for Humanity?
Welcoming, diverse, and collaboration. There are so many volunteers from different backgrounds and skill sets working toward a common goal. You can come in knowing nothing and come out with a whole lot of self-confidence and skills—and some good friends. 
---