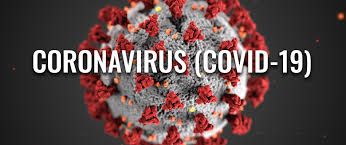 Our Directors, Staff and Key Volunteers have put together this video message to say THANK YOU to all the selfless workers out there.
---
As we all live through this very challenging time, the team at Habitat for Humanity of Greater Plymouth is concerned about our community at large, and is thinking especially about our partner families, supporters, and volunteers. While the situation is evolving rapidly and some things remain uncertain, we are all in this together.  Now more than ever, we need to embrace the principles that have always driven us: neighbors helping neighbors and lifting one another up through challenges.
---
HFHGP has made the following changes to our operation in accordance with public health advisories and executive orders:
UPDATE JUNE 3rd - The ReStore will reopen on June 10th.  See details
We are following the directive by the Massachusetts Commissioner of Banks to allow forbearance on mortgages during the pandemic, and furthermore, we are offering flexible payment plans to partner families who may need some extra time to catch up due to lost wages or other circumstances.

The ReStore has been closed to all customers. We will reopen in our new ReStore location at 160 North Main St., Carver (formerly Carver Appliance, next to Tractor Supply) as soon as it is safe to do so. 

Weekly construction with volunteers at our build sites is closed until further notice. 

Our office is closed and staff is working from home.

The HFHGP Board of Directors and our Committees will not meet in person, using conference calls instead, when necessary

Our Second Annual Ride for Homes fundraiser, scheduled for May 30th, in partnership with the CVMA 2-2 has been cancelled.
We encourage everyone to follow the guidance of the CDC and MA DPH including staying at home, social distancing, and proper hand washing.  If we all work together, hopefully we can decrease the spread of this new virus and protect the most vulnerable among us.