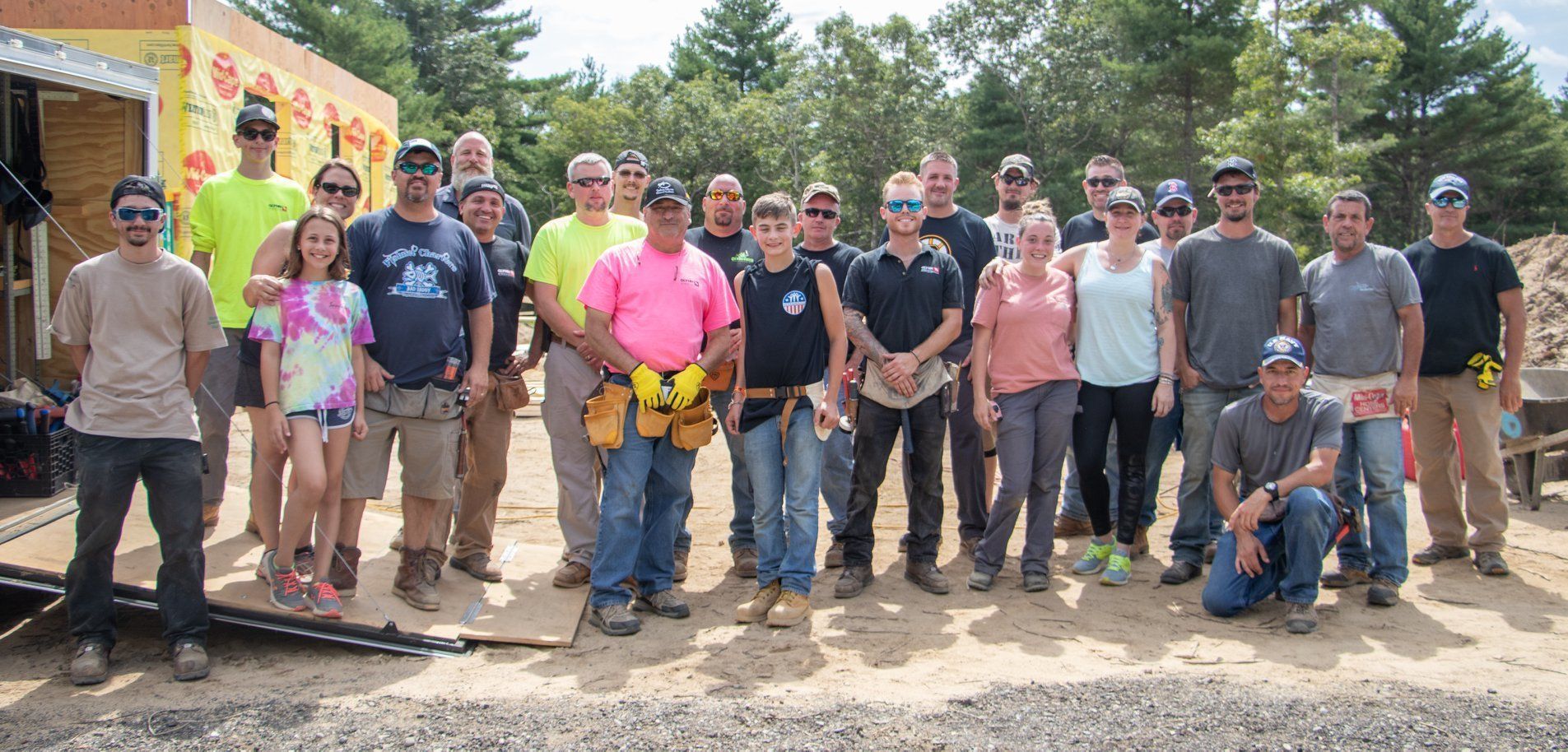 Welcome and thank you for your interest in volunteering!
Please note the information and form linked below are for volunteering with Habitat for Humanity of Greater Plymouth, MA.  We work in the towns of Plymouth, Carver, Middleboro, Kingston, Lakeville and Plympton.
Volunteering with Habitat is an experience you'll never forget. Our volunteer opportunities don't require special skills or construction experience, just a readiness to pitch in and help. Some Habitat volunteers build houses*, while others work with families, reach out to sponsors or serve on a variety of planning committees.
*Our home construction work is typically done exclusively on weekends.  Learn more about our current home renovation project for the family of a medically disabled teenager. 
Individuals

Join us, and work alongside others who've committed themselves to action. Here are just a few of the rewards of volunteering with Habitat:

- Enjoy the personal satisfaction of helping a family build a brighter future
- Meet new people -- our volunteers, from a variety of backgrounds, all share a common desire to give back
- Gain new skills that you can use in your own home
- Build alongside the future homeowners who are eager to start a new chapter

We are grateful to each and every volunteer for any amount of time they can offer. We love to have new faces join our volunteer team and welcome you to give it a try or ask questions. Every action truly does help build a family's future.

Groups

Nothing builds cohesion like building a Habitat home together. Manage an existing group or start a new one—our projects involve companies, service clubs, professional associations, church groups and many other kinds of organizations. Read more about our Team Build program.

Youth Involvement

We appreciate all of our volunteers and do our best to make sure everyone has a fantastic build day. Part of having a great build day is safety. Due to the hazards of construction work, there are some limitations on what volunteers under 18 may do.
Ages 15 and Under

Minors 15 and under are not allowed on site unless it is to bring food and drinks during the lunch break when there is no active construction.

Ages 16-17

Minors 16–17 are allowed to participate in construction work, but are prohibited from using power tools; being on ladders, scaffolding, or walk boards more than 4' higher than surrounding area; being on platforms or decks without hand or guard rails when more than 4' above surrounding area; and being on a roof or participating in roofing. Minor groups participating on a build site must have adult supervision. All minors must complete a liability waiver and have it signed by their parent or guardian.
Current "Construction" Project Information
          CLICK here to see updates on - or to volunteer at - the in-progress Plymouth home accessibility renovation
Not interested in construction but still want to help?  No problem!  Check out our non-construction volunteer roles here. 
---
Many thanks to our lead partners!