Make a donation
Your support will help us achieve our mission of helping low-income families realize their dreams of affordable home ownership. With your gift, large or small, you will be part of bringing greater stability and self-reliance to those who are in need of secure shelter.  Through our model, they will help build their own homes, receive financial education, and pay an affordable mortgage in comfort and dignity.
By moving into a Habitat home, our future homeowners can achieve the positive outcomes made possible by having a strong roof over their heads and a solid foundation under their feet. Donate now to make a positive impact in the community. 
Thank you in advance for your generous support.
Donate By Credit Card or Bank Account
"I can't believe I was chosen, and I am grateful because I know there are so many other people who also need a home. But I am proof that miracles really do happen." ~ Hakeem, Habitat homeowner, Kingston.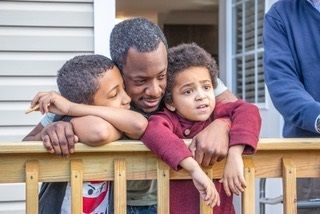 ---